Image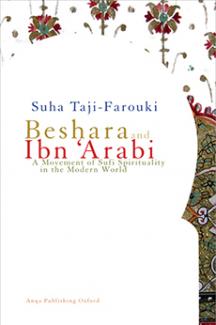 A movement of sufi spirituality in the modern world
Overview

Investigating sufi-inspired spirituality in the modern world, this interdisciplinary volume focuses on Beshara, a spiritual movement that originated in Britain in the 1970s.

Beshara's main inspiration is the Andalusian mystic Muhyiddin Ibn 'Arabi (d.1240), possibly the most influential thinker of the second half of Islamic history. Ibn 'Arabi's teaching was brought to Britain by Bulent Rauf (d.1987), a descendant of the Ottoman elite, and discovered there by counterculture youth searching for new spiritual ways. Beshara is their joint legacy.

The first detailed analysis of the adoption and adaptation of Ibn 'Arabi's heritage by non-Muslims in the West, Beshara and Ibn 'Arabi is a study of the movement's history, teachings and practices. It explores the interface between sufism and the New Age, and the broader contemporary encounter between Islam and the West. Investigating from a global perspective the impact of cultural transformations associated with modernization and globalization on religion, this timely volume concludes by tracing possible futures of sufi spirituality both in the West and in the Muslim world.

This book is essential reading for anyone interested in religious studies and the sociology of religion, Islamic studies and Sufism, and issues of cultural and spiritual dialogue between West and East.
Endorsements

'A marvellous book … historically and ethnographically well-informed, with equally well-informed use of theory – handled with very considerable sensitivity – and lucidly written.'

Paul Heelas, author of The New Age Movement and The Spiritual Revolution

'A masterful and multifaceted study. This important book opens out to provide a much-needed critique of the sociology of Islam in the age of globalization.'

Victoria Rowe Holbrook, author of The Unreadable Shores of Love and Beauty and Love

'Empathetic in approach and immensely well-documented, this is an exemplary work. Its great importance for akbarian studies is its discussion of the way in which Ibn 'Arabi's teachings have been received and transformed in the modern world.'

Michel Chodkiewicz, author of Seal of the Saints and An Ocean Without Shore

'The primary reference work on Beshara will be this thoughtful, intelligent and immensely well-researched book. We can learn a great deal from it.'

Peter Young, Principal of the Beshara School of Intensive Esoteric Education
Details

There is no hardback edition at this time

ISBN

Kindle (Mobi):

9781905937240
Extract