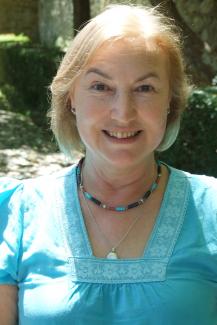 Cecilia Twinch first came across Ibn ʿArabi and Rumi when she was studying Modern and Medieval Languages (Spanish and French) at Cambridge University. Books donated by the Ibn ʿArabi and Rumi scholar R.A. Nicholson and his student A.J. Arberry, complete with handwritten annotations in the margins, were then on display on the open shelves in the University Library. At the same time, she also became involved with what became known as Beshara and benefited from the advice and wisdom of Bulent Rauf, who was the co-founder of the Muhyiddin Ibn ʿArabi Society. 
She now lives in Oxford and is a Senior Research Fellow of the Muhyiddin Ibn ʿArabi Society.
Besides working as a teacher, translator and editor, she has written numerous articles and has lectured on Ibn 'Arabi and mysticism worldwide.
In addition to Contemplation of the Holy Mysteries, her publications include Know Yourself: An explanation of the oneness of being (translated from Arabic manuscripts attributed to Ibn ʿArabi and to Awhad al-din Balyani). She is particularly interested in bringing alive the universal relevance of Ibn ʿArabi's ideas in the world today.