Image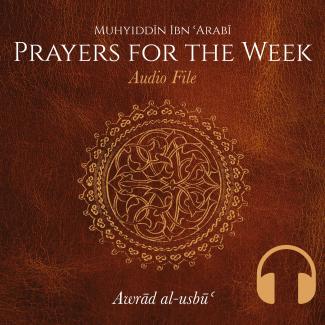 Prayers for the Week - Audio
Awrād al-usbūʿ
an MP3 recording of Ibn ʿArabi's Prayers for the Week in Arabic by Abdellah Cherif Ouazzani
Overview

This is a special recording of the prayers of Awrād al-usbūʿ by Abdellah Cherif Ouazzani. The downloadable zip file contains the recitation in Arabic of the fourteen prayers and the introductory prayer.

We recommend you download this onto your computer first and then transfer as needed to your mobile device. 
Details
Sample

Here is a sample of the first prayer from the audio file.