Image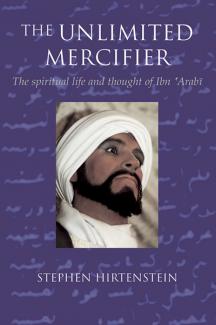 The spiritual life and thought of Ibn ʿArabi
Overview

The Unlimited Mercifier presents a comprehensive portrait of Ibn ʿArabi's life and thought, highlighting his special place in history and his particular relevance in the modern world.

The book is a unique arrangement of biographical chapters alternating with chapters on major themes in his work. Divided into five sections, it includes:

a full and up-to-date biography, drawn from Ibn ʿArabi's writings
a historical overview of the times in which he lived
an exploration of key themes in his teachings
many new translations, with samples of his handwriting
detailed maps and photographs of the places he visited
appendices on his major works and contemporaries
suggestions for further reading
full notes, bibliography and index

This highly readable and lucid book will appeal to anyone interested in the real heart of Sufism or the mystical path.
Endorsements

For Ibn ʿArabi, words have a sacred function. They link what cannot be expressed with what mankind is craving to hear.

Stephen Hirtenstein serves Ibn ʿArabi with a joyful vitality that mirrors the richness of his life and his meaning. Across a near-millennium, a new link is made.

Peter Brook, film and theatre director, Paris
Details

ISBN

Kindle (Mobi):

9781905937370
Related
Extract