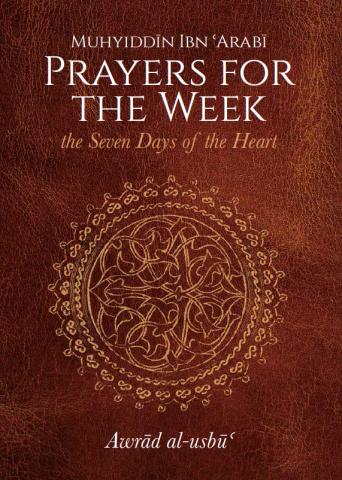 This book is an expanded and fully revised version of The Seven Days of the Heart, which was first published in 2000. Over the intervening years, thanks to the Muhyiddin Ibn Arabi Society archive project, we have been able to consult a very large number of manuscript copies of the Awrād in libraries worldwide, and compare different readings and lines of transmission.
The result is a new Arabic edition, based on the oldest and best manuscripts available, as well as a full transliteration of the prayers for non-Arabic speakers, and an updated translation and notes, with an accompanying recitation recording.
We also decided to reflect the generally accepted title of these prayers by changing the main title to Prayers for the Week.

This is the first time that the prayers have been critically edited in Arabic. This unique spiritual masterpiece is presented here in a special hardback edition with: